PAHA History
Dr. Lucas Kulczycki, professor of pediatrics at Georgetown University was the founder and first president of Polish American Health Association (PAHA). The first meeting was held in 1990 and included a lecture by Dr. Ryszard Pluta on vascular pathophysiologoy of hemorrhagic stroke.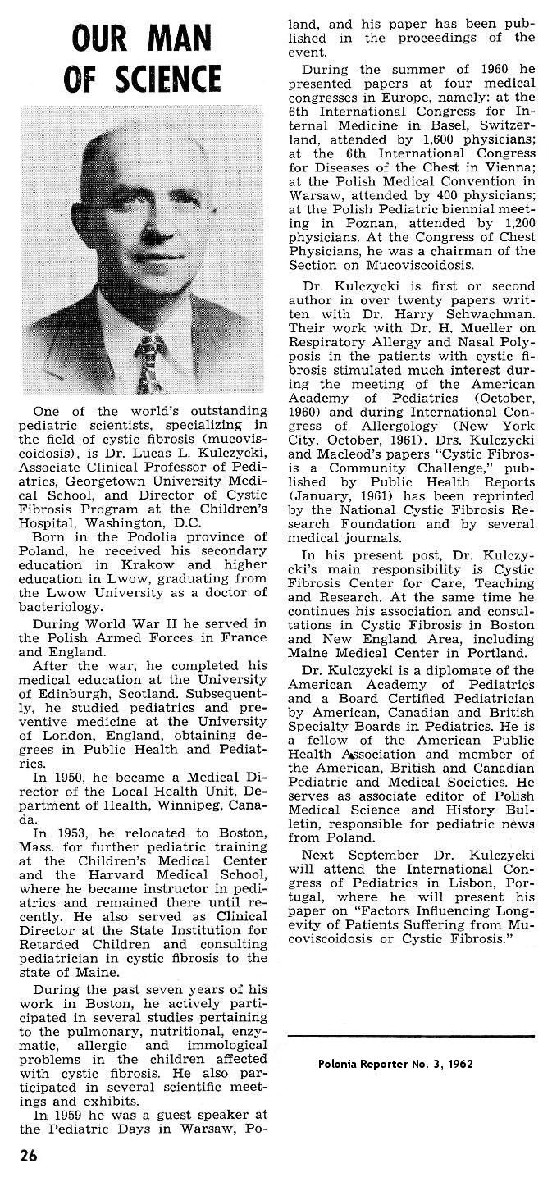 PAHA was incorporated in the District of Columbia in 1992 (District of Columbia Nonprofit Corporation Act).
Tax-exempt status was granted by the Internal Revenue Service in 1992 (as an organization described in section 501(c)(3) under section 501(a) of the Internal Revenue Code).